Beth Israel Lahey Health To Require COVID-19 and Influenza Vaccines for All Staff
Cambridge, MA – Beth Israel Lahey Health (BILH) today announced plans to require all physicians and staff to be vaccinated against COVID-19 and influenza as a condition of employment. Flu vaccination will be required later this year, and COVID-19 will be required following final FDA authorization of at least one COVID-19 vaccine.
BILH President & CEO Kevin Tabb, MD, shared the following video message with all staff today.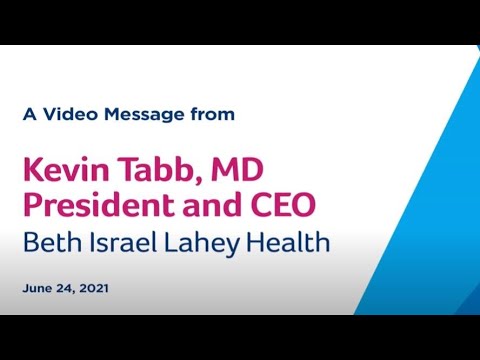 Read the video transcript in the following languages:
About Beth Israel Lahey Health
Beth Israel Lahey Health is a health care system that brings together academic medical centers and teaching hospitals, community and specialty hospitals, more than 4,800 physicians and 38,000 employees in a shared mission to expand access to great care and advance the science and practice of medicine through groundbreaking research and education.